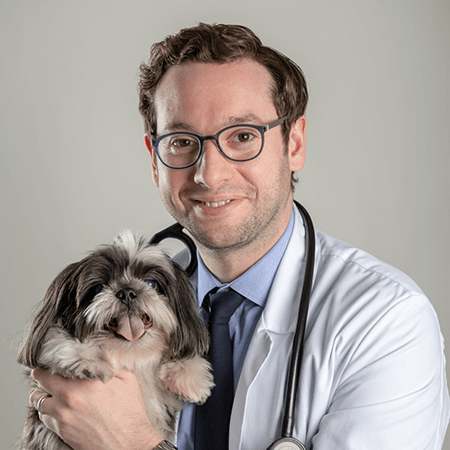 Brett Shorenstein – Owner
VMD
Dr. Brett Shorenstein is a general practitioner and owner of Abingdon Square Veterinary Clinic.
Dr. Shorenstein is a native New Yorker who was raised on the Upper East Side of Manhattan. He graduated from the Leonard N. Stern School of Business at New York University with a Bachelor of Science in Finance and Management. After working for a year in New York City in Investment Banking at Credit Suisse, Dr. Shorenstein was determined to follow his true passion and become a small animal veterinarian.
Following a 2-year post-baccalaureate program, Dr. Shorenstein attended the University of Pennsylvania School of Veterinary Medicine in Philadelphia where he graduated magna cum laude. He then moved back to New York where he completed a year-long rotating internship in Medicine and Surgery at the Animal Medical Center. Prior to joining Abingdon Square Vet, Dr. Shorenstein was an Associate Veterinarian at a veterinary hospital on the Upper East Side.
Dr. Shorenstein is a member of the Veterinary Medical Association of New York City (VMANYC) and New York State Veterinary Medical Society (NYSVMS) as well as the American Veterinary Medical Association (AVMA). He is a USDA-accredited veterinarian. Dr. Shorenstein's professional interests include internal medicine, dermatology, and nutrition.
When not at work, he enjoys partaking in culinary adventures throughout the 5 boroughs, playing tennis, and traveling with his wife, Rachel, who is a Neonatologist.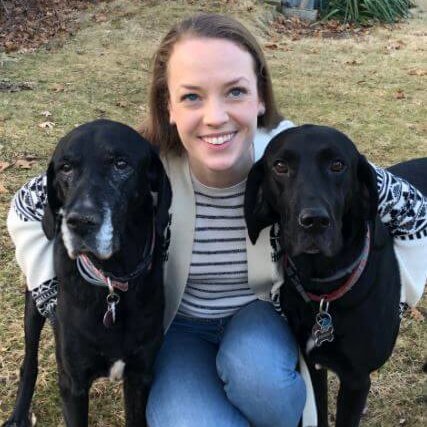 Alison Reichard – Medical Director
DVM
Dr. Alison Reichard, a native of New Hampshire, graduated from Cornell University in 2012 with her Bachelor of Science in Animal Science. She stayed in Ithaca, NY for an additional four years to earn her Doctor of Veterinary Medicine degree from Cornell University College of Veterinary Medicine in 2016. Dr. Reichard then moved to New Jersey where she completed a one-year internship in small animal medicine and surgery at Oradell Animal Hospital in Paramus. She then relocated to New York City and worked in general practice in Brooklyn and on the Upper East Side before joining Abingdon Square Veterinary Clinic in 2021.
Dr. Reichard's professional interests include dentistry, internal medicine, and soft tissue surgery. She especially enjoys helping pet owners understand disease processes and strengthening the incredible human-animal bond. She is a USDA Accredited Veterinarian and a member of the American Veterinary Medical Association (AVMA).
In her free time, Dr. Reichard enjoys live music, cooking, traveling, hiking, and spending time with friends, family, and her Labrador/Hound mix, Eleanor.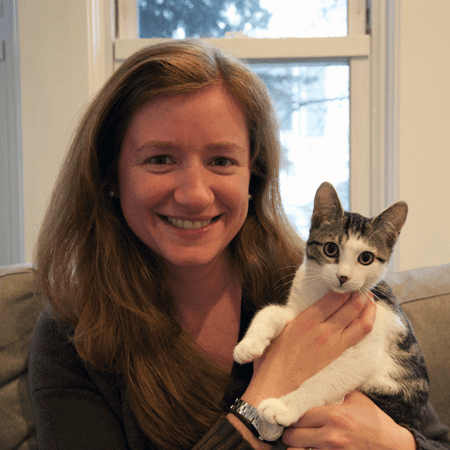 Jessica Goldberg
DVM
Dr. Jessica Goldberg, a native of New Jersey, received her Bachelor of Arts in Psychology from Boston University in 2004. She continued her studies in the sciences while gaining invaluable veterinary experience in New Jersey. Dr. Goldberg graduated from the University of Minnesota College of Veterinary Medicine in 2011, and went on to complete a year-long medical and surgery internship at BluePearl Veterinary Partners in New York City. She became an associate veterinarian at Abingdon Square Veterinary Clinic in July 2012.
Dr. Goldberg has special interests in internal medicine, preventative medicine, dentistry, dermatology, and clinical pathology. She especially enjoys getting to know her patients and clients and practicing high-quality medicine in all her patients' life stages. Dr. Goldberg is a member of the New York State Veterinary Medical Society. She is a USDA-accredited veterinarian.
During her free time, Dr. Goldberg enjoys reading, bicycling, photography, film, and exploring the city's diverse cultures and cuisines. Dr. Goldberg resides in New Jersey with her husband, their daughters, and their cats Ziggy and Birdie.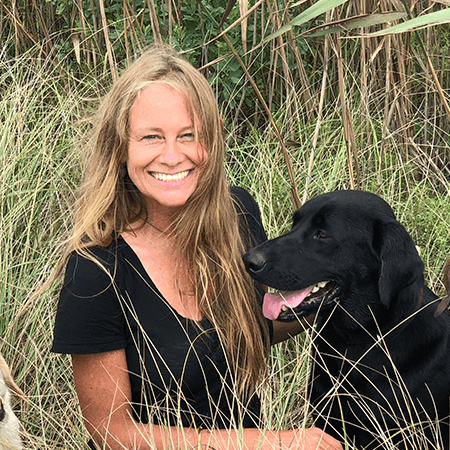 Rose Burdon
BVSc MRCVS
Dr. Rose Burdon grew up in the United Kingdom and was inspired by James Herriot to become a veterinarian at an early age. She completed her veterinary studies in 1991 at Bristol University. Soon after graduating, she came across the pond to the United States where she practiced for twelve years at the MSPCA hospital on Nantucket Island. There she took care of all creatures great and small, – literally, furry, feathered, finned and hooved! After moving to New York, she practiced for six years at West Chelsea Veterinary and then at the ASPCA as part of their National training team, which trained veterinary groups in new spay/neuter techniques. She also earned certification in veterinary acupuncture in 1998 providing an important treatment option for her patients. Dr. Burdon joined the Abingdon Square Veterinary Clinic staff in August 2013.
Dr. Burdon's professional interests include geriatric medicine and internal medicine where she takes an integrative approach. She also enjoys volunteering for spay/neuter organizations in her free time. Dr. Burdon is a member of the New York City Veterinary Medical Society, the New York State Veterinary Medical Association, the Humane Society Veterinary Medical Association, and the American Veterinary Medical Association.
She lives in Manhattan with her family including three rescue cats and her adorable Labrador Filly.

Jiyou Park
DVM
Dr. Park was born and raised in South Korea before moving to the United States. When her first puppy fell ill, Dr. Park wanted her to have the best care possible and took her into the veterinarian's office, It was her experiences there and the desire to help heal animals that inspired Dr. Park to make a career in veterinary medicine herself. She graduated from Arizona State University summa cum laude with a B.S. in Biology and finished her Doctorate degree at Purdue University. She has been practicing veterinary medicine in Virginia and New York for over 12 years.
Dr. Park genuinely enjoyed all aspects of veterinary practice and is particularly interested in dentistry, internal medicine and pain management. Dr. Park adores all types of dogs and cats, but has a special place in her heart for small dogs. She is particularly adept at treating them well and simply loves working with them.
In her spare time, Dr. Park enjoys spending quality time with her son and husband and taking her fur-babies; Axel and Milk Tea, on walks. She enjoys exploring the local community with her family and experimenting with various ethnic cuisines. Dr. Park is fluent in both written and spoken Korean and English.